BIBUS METALS GmbH - a new apprentice
Just in time for the start of the new training year 2021, BIBUS METALS GmbH welcomes a new apprentice in Essen.
The first working day includes a welcome and a tour through the administration and sales departments in Essen. During his training time, the apprentice supports the employees of BIBUS METALS.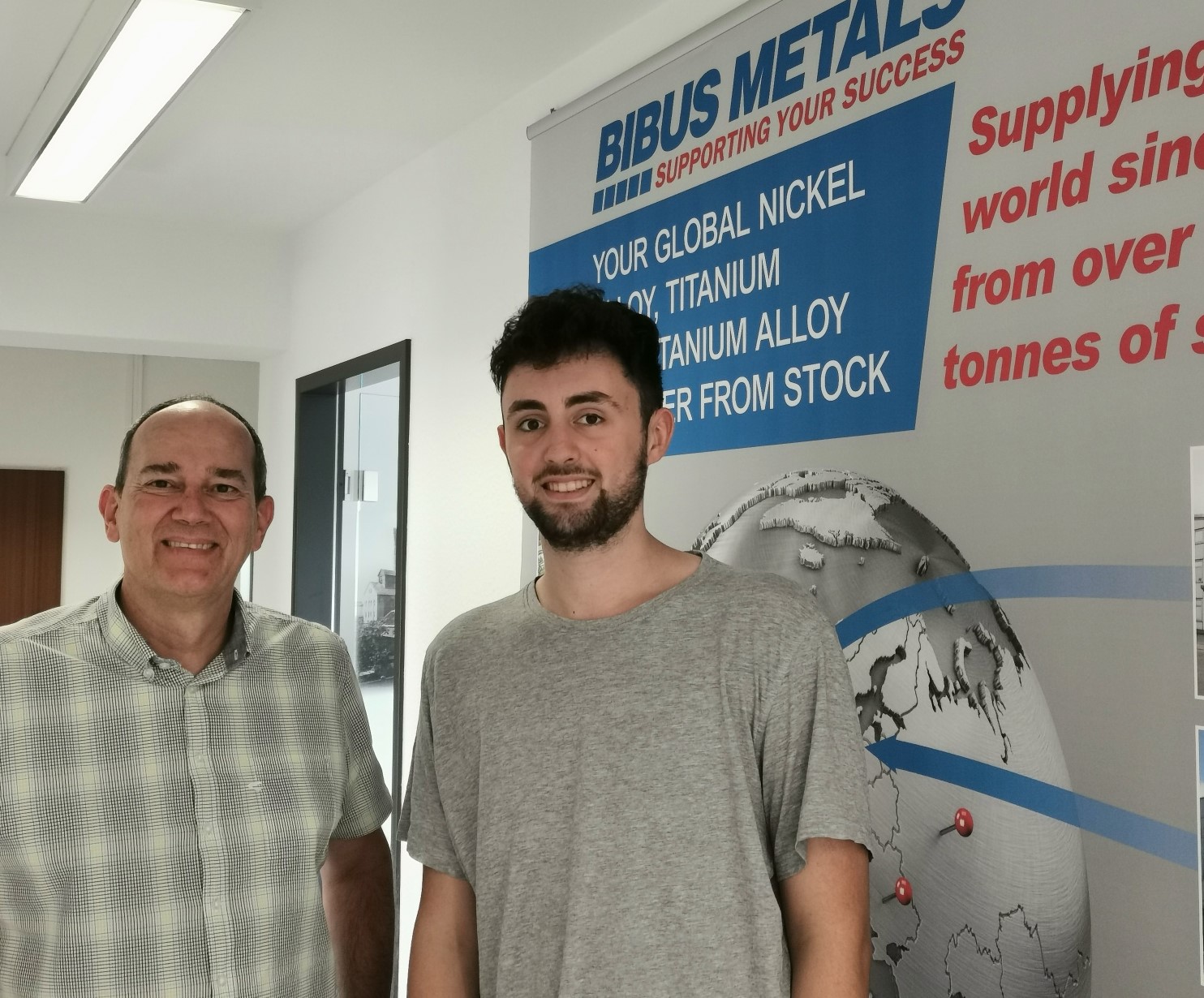 Managing director Klaus Bökels welcomes the new apprentice.
BIBUS METALS GmbH is a trading company that has specialized in high-performance materials. BIBUS METALS offers one of the largest stocksegments of sheets and plates, bars and tubes in nickel and nickel-based alloys in Europe.
As a subsidiary of BIBUS HOLDING AG, a global trading group with headquarters in Switzerland, BIBUS METALS GmbH has one aim: To deliver the high quality product on the agreed date.