BIBUS METALS continues to grow – Managing director Klaus Bökels welcomes new colleague!
From now on Markus Kaufmann supports BIBUS METALS GmbH in area of sales with a focus on project business. Markus Kaufmann has many years of experience in the steel business and also intensively in the implementation of sales projects. "I´m very pleased, that Markus Kaufmann, a longtime expert in sales project business, is supporting our team.", explains Klaus Bökels, "I´m looking forward to implementate many new projects with him."
BIBUS METALS GmbH is a trading company that has specialized in high-performance materials. BIBUS METALS offers one of the largest stocksegments of sheets and plates, bars and tubes in nickel and nickel-based alloys in Europe.
As a subsidiary of BIBUS HOLDING AG, a global trading group with headquarters in Switzerland, BIBUS METALS GmbH has only one aim: To deliver the high quality product on the agreed date.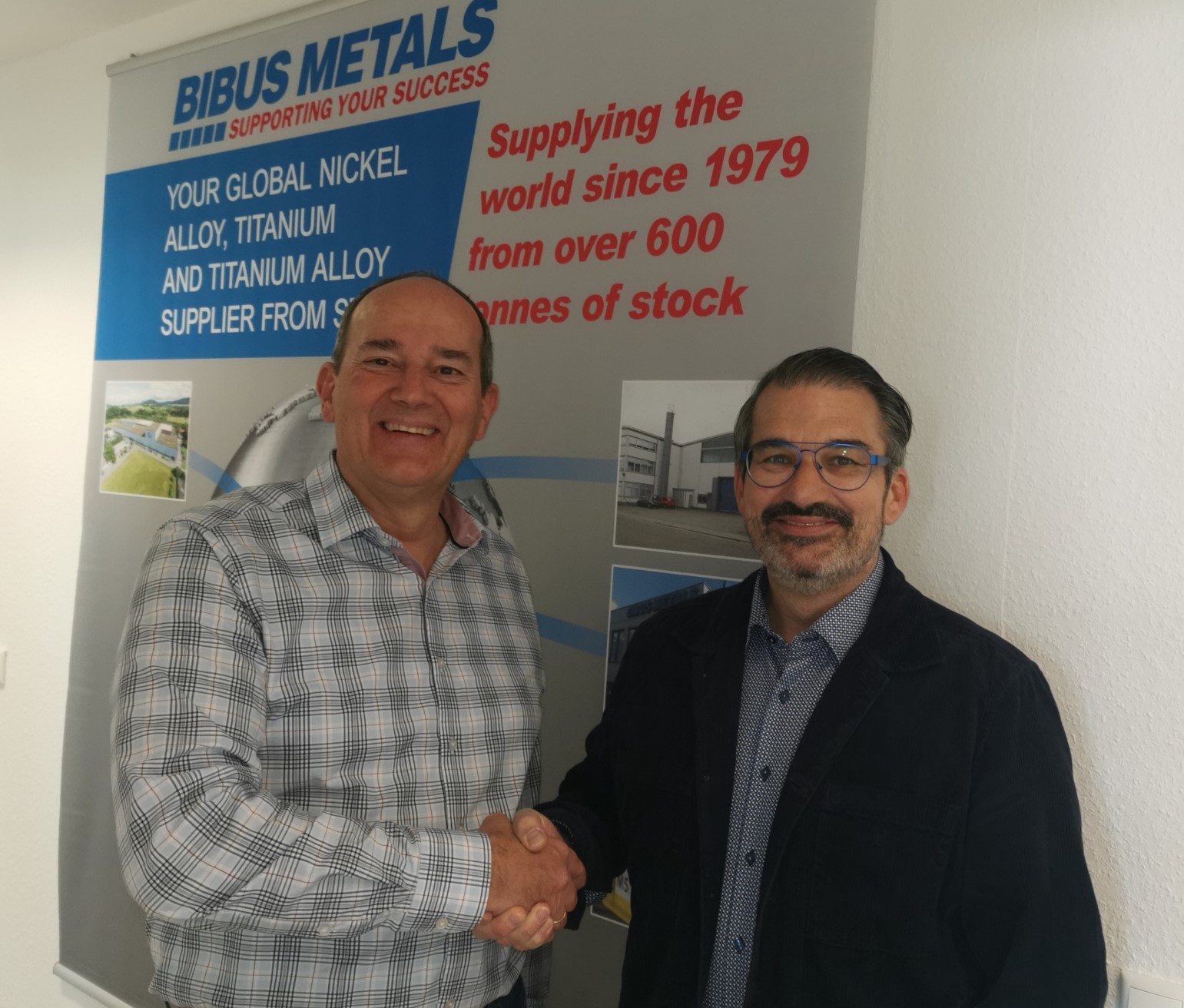 Managing director Klaus Bökels welcomes Markus Kaufmann.